DURATION
5 NIGHTS / 6 DAYS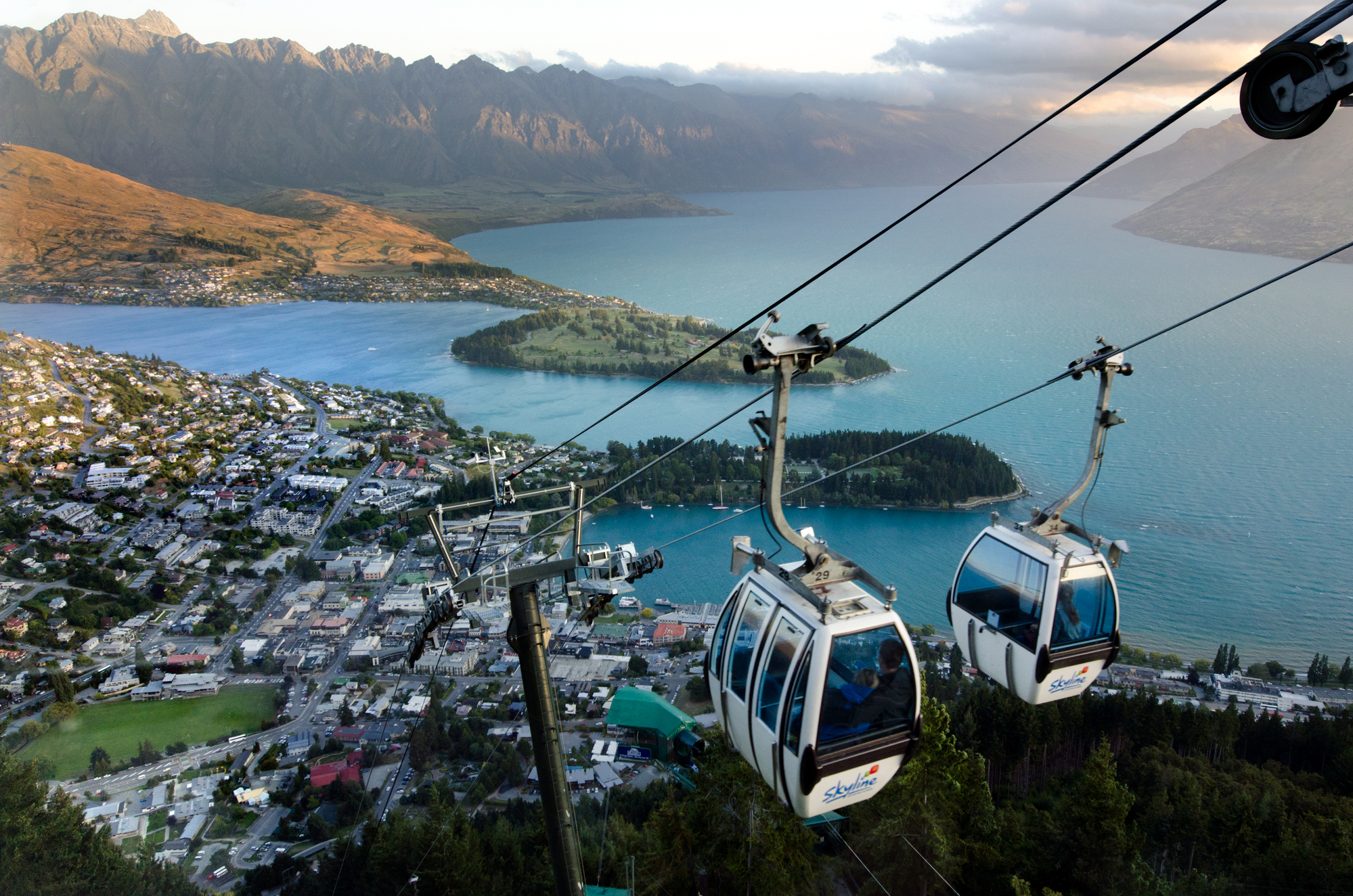 Featuring whitewater rafting, jet boating, Milford Sound BBQ, and wine tasting in Gibbston Valley
You must have a roommate or be willing to room with another guest to sign up for this trip. Join us in Queenstown, New Zealand for the ultimate adventure trip. This truly is the dream trip of a lifetime. Our first tour will be the twin challenge which features white water rafting down the shotover river. After we conquer the river we will go jet boating down the cannon http://www.queenstownrafting.co.nz/half-day/combos/twin-challenge/ Our second tour will take us to the Milford Sound aboard the BBQ Bus. Milford Sound New Zealand is arguably the most scenic destination in New Zealand. Milford Sound is located at the northern most end of the 3 million acre Fiordland National Park, this also forms part of a large UNESCO world heritage area known as 'Te Wahipounamu' (place of Greenstone). Milford Sound bounded by steep cliffs and dense alpine rain forest continues to captivate even the most seasoned of travellers. Rising 1,692 vertical metres from Milford Sound is its most famous land mark, 'Mitre Peak' one of the highest mountain peaks in the world to rise directly from the sea.
After a cruise around the sound we will enjoy a kiwi style' barbeque lunch which includes New Zealand lamb shish kebabs, our famous mango curry marinated chicken shish kebabs, and tasty sausages. (vegetarian option's available) We will also enjoy a visit to the fabulous Gibbston Valley Winery for a wine/cheese tasting tour. Our hotel is minutes away from the nightlife and action of central Queenstown. This is an active trip for fun minded people. If you enjoy laughing, dancing, exploring, and adventure, then this trip is for you. Bring a friend or a family, but make sure they are fun. Guests traveling to New Zealand need to apply for the New Zealand ETA card online at https://application.etanewzealand.com/application
5 nights shared room only
White water rafting and jet boating tour
BBQ bus tour to Milford Sound with scenic boat ride to Milford Sound. (Lunch Included)
Meet and greet party on the first night. (Complimentary Munchies and local beer will be served)
Wine Tour
Travelers are responsible for international airfare to and from New Zealand plus Visa.
Meals not mentioned in the itinerary are not included. Personal Drinks, any additional activities or transfers, gratuities, medical expenses or additional entrance fees to theatres, parks, museums/visitor centres not outlined in this itinerary, additional travel expenses or waiting time. Travel insurance and personal spending are travelers responsibility.
Travel Insurance:
Trips booked after January 1, 2023 will be required to have medical travel insurance for all You Can't Steal My Happy trips. 
You Can't Steal My Happy recommends that you purchase a travel protection plan to help protect you and your travel investment against the unexpected. For your convenience, we offer travel protection through Travelex Insurance Services. For more information on the available plans or to enroll, click on the link below or contact Travelex Insurance Services at 800-228-9792 and reference location number 43-0656    "Travel Insurance is underwritten by, Berkshire Hathaway Specialty Insurance Company, NAIC #22276. 55Y"
Click on the link below to get a free quote. 
Day 1 :
November 2nd
Arrive at the Lomond Lodge in Queenstown http://www.lomondlodge.com We will have a meet and greet at 5pm with light snacks and local beer. (Dinner on your own)
Day 2 :
November 3rd
Whitewater rafting/Jet boating adventure. We will meet in the lobby of the hotel 11:45am to prepare for a  12:15pm pick up across the street.
Our first activity will be an exhilarating ride on a jet boat! Race through the dramatic Shotover River Canyons before your skilled driver sends you from high speeds into a 360-degree spin.
We will then start an unforgettable coach trip through Skippers Canyon, famous for it's exciting cliff edges, enough to get your adrenaline pumping before we hit the water.
Experience grade 3–5 whitewater rapids in one of the most scenic environments in the world. The rapids can change on a daily basis, but be assured our guides are expertly trained and have a keen sense of adventure. They will guide you through canyons, navigate the rapids and the famous 170m Oxenbridge tunnel to finish.
Enjoy a hot shower at Rafting Base before returning to Queenstown.
Return to the hotel around 6pm (Dinner on your own) 
Day 3 :
November 4th
This is your free day. I will forward you a list of recommend activities such as bungy jumping, paint ball, hiking trails. (Dinner on your own)
Day 4 :
November 5th
 Meet in the lobby at 7:15am for the famous BBQ bus to Milford Sound. Bring your appetite because we will be treated to the ultimate kiwi bbq. Enjoy lamb, pork and chicken cooked kiwi style! If you are a vegetarian please email so we can make sure you have plenty of veggies! The bus will then take us to the Milford Sound where we will board boats for a unforgettable 2 hour cruise.
Day 5 :
November 6th
Half day wine tour of Gibbston Valley featuring wine and cheese samplings. We will meet in the lobby at 11:30am. We will be back between 5-6pm.
Day 6 :
November 7th
Today is your departure day and you will need to be checked out by 11am.  There are no planned activities.
Group Trip Cancellations.
If YCSMH has to cancel a group trip because a country has closed its borders, everyone will have a choice of receiving a refund or being rolled over to another group trip. The decision to cancel a group trip will be determined by myself and our local guides.
DEPOSITS PAID- CANCEL WITH NO REPLACEMENT
If you cancel a booking and cannot find a replacement the FULL deposit amount will be lost from the original person making the reservation.
DEPOSITS PAID- CANCEL WITH A REPLACEMENT – $100 Penalty
If YOU cancel and find your own replacement that "helps" but it doesn't alleviate the time and effort I must spend to get your replacement up to speed (answer questions and send previous emails). A $100 fee will be charged if you cancel and find your own replacement.
FULL PAYMENTS PAID- CANCEL WITH NO REPLACEMENT- 90 DAYS BEFORE TRIP DEPARTURE
Full payments for all Happy trips are due 90 days before departure. If you cancel the trip you will not be eligible to receive a refund. You will need to file a claim with your insurance provider. As a rule most tour vendors, charter companies and hotels require full payment 90 days before arrival. Once we have made reservations MOST resorts, Charter companies, rental shops, etc hold YCSMH financially responsible (i.e. we have to pay them, hence we expect YOU to pay us).
.
FULL PAYMENTS PAID- CANCEL WITH A REPLACEMENT- 90 DAYS BEFORE TRIP DEPARTURE
In the event of a cancellation, YCSMH will gladly help find a replacement but the responsibility to find the replacement is that of the person canceling. If you find a replacement to fill your spot you will be eligible for a full refund minus a $100 fee.
If YCSMH finds you a replacement you will receive a refund minus the trip deposit. As I mentioned there is a considerable amount of time and effort spent to send out emails to your replacement to get them up to speed.
I hope this helps clarify our terms as we all navigate through this post pandemic world. For those of us who are passionate travelers the small inconveniences of testing, insurance and entry requirements are well worth it.